Jan.18.2010
10:55 am
by Ed Beakley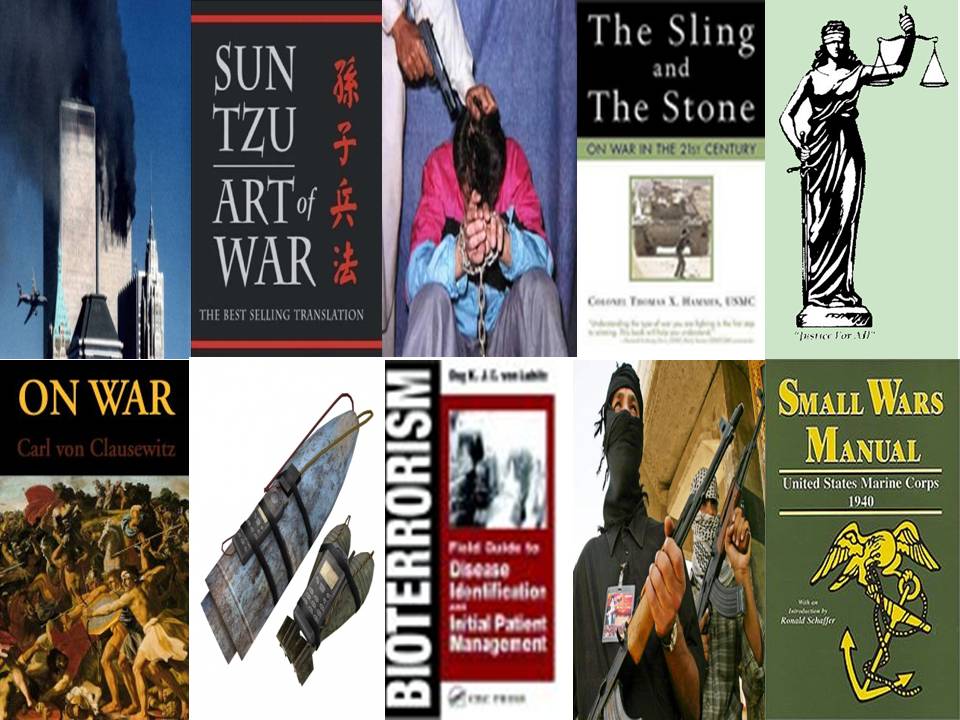 Miranda Rights, IEDs, Counter Terrorism, Weapons of Mass Destruction, "reasonable doubt," Counter Insurgency, cyber war, Geneva Conventions, enemy combatants gang warfare and Drug wars,etc., etc, are all elements that must be considered in defining or even just establishing boundary conditions in a search for "what kind of war."  While certainly this series has not answered the question,  the intent was to put in one place, discussion of at least some of the non-core World War II,  non-core Cold War elements crucial to bounding the problem, leveraging serious writers with multiple perspectives.  For ease of reference here are the posts/links with the main author or provider of the core thread in parenthesis:
While the question what kind of war is it remains unanswered, this appears an appropriate place to suspend the series, at least for now, with one final thought from British General Sir Rupert Smith:
 … we are living in a world of confrontations and conflicts rather than one of war and peace; one in which the clear categories of security and defence – the basic purposes for which force is used – have merged…

This is no longer industrial war… absolute and clear threats in recognizable groupings, and… stable political contexts for operations… our opponents are formless and their leaders and operatives are outside the structures in which we order the world and society… The threats they pose are not directly to our states or territories but to the security of our people, of other peoples, our assets and way of life… They are of and amongst the people – in the flesh and in the media – and it is there that the fight takes place. 
The famous ballad from World War I days -"Over There" – cannot be this century's hosting one for the boys  song of record.  For those interested in further reading, the following four books are most highly recommended.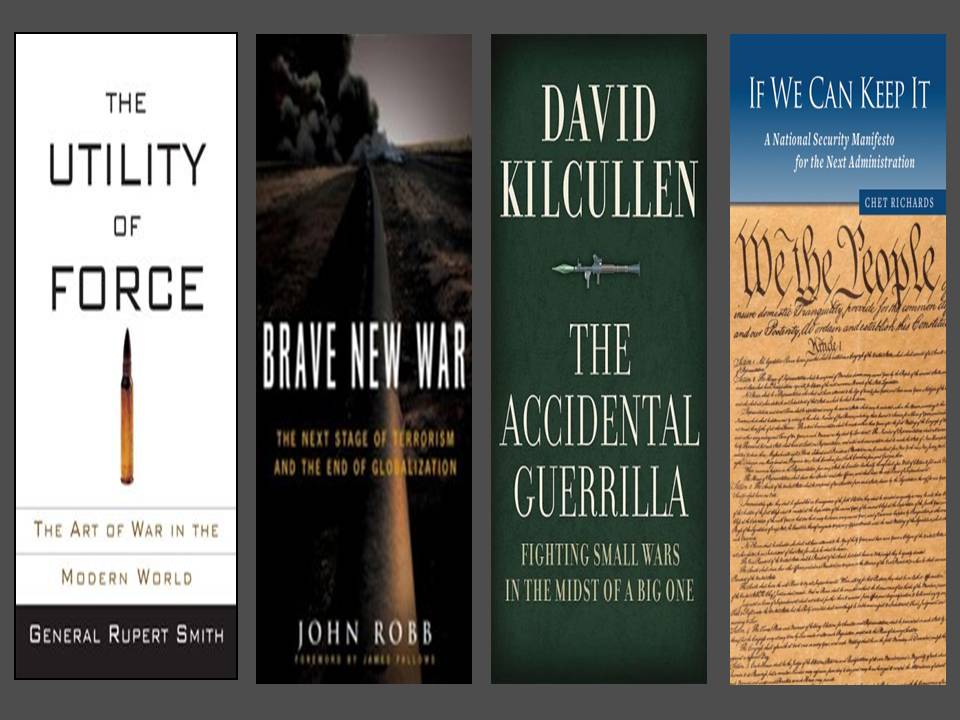 Filed in 4GW,Elements of Essential Information,What Kind of War,What Kind of War The Series | Comments Off