Mar.20.2011
by Ed Beakley
Published in MIG SWEEP, the magazine of the Red River Valley Fighter Pilots Association, By Ed Beakley with John Giduck
So states the Red River Valley Fighter Pilots Association: 
"Fighter Pilot" is a state of mind, not a job title.  Therefore, not all people who fly fighters are fighter pilots, nor do all fighter pilots fly fighters…
Mathew Joseph La Porte, Virginia Tech Corps of Cadets – Air Force ROTC scholarship – never got the chance to be an Air Force fighter pilot, but if a German Ace – Adolf Galland (104 aerial victories) – is a credible source to correctly define the breed – "the spirit of attack born of a brave heart" – then Cadet La Porte's death on April 16, 2007 was that of a true fighter pilot in every sense.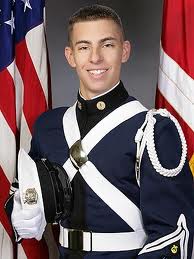 The story of Cadet La Porte on the morning of 16 April, 2007 is tragic and short.  It is not based on eyewitness account but rather on physical evidence.  Given the magnitude of the tragedy, and the seriousness of trying to understand how to prevent further similar events, his story has almost been lost.  And that's just not right.
I've been sitting on this for awhile and receiving the Fall MIG SWEEP got me thinking a bit, followed by contact with 'Lurch' and the Rats.  So here's the story from the evidence.  This is not a pretty story but evidence indicates it is a story of valor and an untold story most worth the telling.
Couple of years ago I attended a half day brief centered on a restricted report – An Evaluation and Assessment of the Law Enforcement Tactical Response to the Virginia Tech University Shootings of Monday, 16 April 2007,by John Giduck.  Attendees were limited to law enforcement or those working related areas such as anti-terrorism.  John is one of the founders of the Archangel Group (motto "if not me, then who") and wrote the book Terror at Beslan.  Because of Archangel's training focus on anti-terrorism, he had been able to leverage connections with Russian SPETSNAZ folks and was able to get to Beslan not too long after the shooting stopped.  If you have not, John's key experience coupled with this unique access make this a must read.  (Note that in addition to VT and Beslan, Giduck has done investigations on Mumbai and Columbine.)
In a similar manner a team was immediately assembled with expressed interest by several law enforcement organizations to conduct a tactical assessment of the police response.  The effort actually began prior to Virginia Governor Timothy Kaine's announcement of a special investigative panel, and was conducted under the auspices of Archangel Group, Ltd.  Archangel is a U.S. NGO providing training and consulting to U.S. military, law enforcement, and government agencies, in addition to schools of all levels in the fields of terrorism, security, and combat tactics.
The seven team members included police officers, investigators, SWAT members and commanders, attorneys, and law enforcement instructors and trainers.   In aggregate, those participating possessed close to 100 years of criminal justice, legal, law enforcement operations and education experience.  In addition, a tactical assessment was written by CSM Mel Wick (USA, Ret) with 32 years experience in Special Operations including 16 years in Delta Force, having been one of group handpicked to create the Delta Force /Combat Applications Group (CAG) and eventually serving as Command Sergeant Major.
The assessment team inspected, assessed and evaluated Virginia Tech's Norris hall from both attack and defensive perspectives, traveled and measured every route by Seung-Hui Cho and the responding officers, and was allowed (Giduck only) to visit the site prior to the crime scene being cleaned up.  The investigations and research were conducted over seven weeks with five trips over a year-and-a-half period.
Here are the pertinent pieces from the Archangel report. 
                The basic story  In the early morning of Monday, 16 April 2007, 23-year old Virginia Tech student Seung-Hui Cho entered a dormitory room and killed two students.  Sometime later he then entered the Norris Hall engineering building and began to systematically attack five classrooms on the second floor, ultimately killing 30 students and professors and wounding or causing injury of an additional two dozen. As police officers approached classroom 211, Cho took his own life.  These premeditated attacks represent the worst mass-murder shooting to ever take place in an American school.
                The final act   Around 9:52 the police entry teams move up the stairways shouting "Police, Police!"  Cho has returned to room 211 where he had previously attacked and killed several students.  There is about a half minute of silence with no shots fired by Cho, then a final two shots, the last being the one turned on himself.  Evidence indicates that the next to last shot would have been into Cadet La Porte who would have been dead for some time from the previous attack to the classroom. 
From evidentiary photographs and from statements from the Archangel team and other investigators   The body position and the wounds of Matt La Porte indicate that he had maneuvered around the room from his desk in the rear right of the classroom and attempted to attack Cho across the front of the classroom. Attired in his uniform, he fell just short of the door, lying next to the blackboard facing where Cho would have been standing while shooting.  Matt's arms were outstretched in a classic football tackling position.  He had eight bullet entry wounds – fingers, thumb, arms and shoulders and to the front of his head – that could only have been sustained while moving forward on the shooter in the very position he fell.
The Archangel team believes there is no other conclusion that can be drawn from the physical evidence other than that Cadet Matthew Joseph La Porte died in a charging attack on Seung-Hui Cho.
In suggesting that MIG SWEEP recount this extremely sensitive and troubling story, I reconnected with Giduck who then reconfirmed the story and conditions with the law enforcement personnel who entered Norris Hall.  The officers replied in confirmation of the position and wounds and drew the same conclusions but since there were no witnesses, no one can absolutely confirm the Cadet's actions.  The evidence is all there is and I think it is enough, as do they.
Note that nothing of the above is mentioned on any of the available reports or recounting of the incident, and I cannot find anything indicating this story has ever been told, or that this young man's bravery has ever been recognized.  The Archangel report is restricted due to the sensitive nature. 
As to why this story has never been told, I can only speculate.  Recognizing the magnitude of the tragedy, the necessary crime scene investigation, and the intense desire to understand how this could ever happen and thus translate into prevention of future occurrences in our schools, I can appreciate why key aspects may not have been released for some period of time.  Also, as you may recall, immediately after the shooting, action of the campus and local police was questioned significantly. Archangel's investigation was specifically focused on evaluating their action, with intent to generate key lessons learned in regard to "active shooter" response.  Indeed, their analysis concluded that the Blacksburg and VT Campus police did an excellent job with minimum information under very difficult and dangerous circumstances, with significant lessons learned for all law enforcement agencies.
But to not recognize this act of valor above and beyond just strikes me as –if not wrong – certainly just not right.  John noted that while there might be an issue of the media presenting a model of student fighting back, the evidence seemed clear of his attempt to stop the killer and dying in the process. Was he not a military serviceman in uniform, who fought to save others under heavy fire at close quarters?  Should Cadet La Porte not be recognized as a national hero?
There is no axe to grind here on "why" no recognition or award.  My assumption is that within the magnitude of the tragedy and the nature of the investigation, Cadet La Porte's actions got lost if for no other reason there were no witnesses.  It is indeed only the physical evidence that supports this – where he sat, vice where he died, his posture, and where his wounds were.  As to evidence credibility, in the LE sensitive brief, John discussed the crime scene photographs taken with bodies still in place showing Cadet La Porte's position and condition at the front of the room.  It just doesn't appear that you can draw any other conclusion other than that this young man "gave all valiantly."
That said, this appears to have been a very sensitive arena, beyond even the obvious. The Archangel report remains restricted to LE still.
Here are my two cents AND reason for contacting River Rats:
1) It would appear most appropriate for an organization like "River Rats" to tell this story in MIG SWEEP
2) The heavy AF membership means lots of interest in one of their own
3) I'm guessing the personal connections might lead to a more official dialogue
4) I see this as circumstance dependent and I certainly see nothing sinister here in not being told previously
5) Investigators with very strong credentials have put the evidence together and it would seem enough time has passed to "break" the story.  I repeat, I've never found word one on this, others may know but it's not out there that I can find.
6) If this young man was the hero the evidence indicates, he deserves recognition, his parents should know and his Air Force and the country should know.
Sometimes it is impossible not to be a victim, but I don't think Cadet La porte died as a victim at all- when challenged, he acted.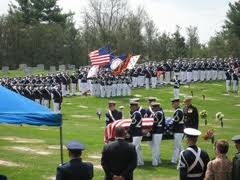 To me, seems he died like a fighter pilot – "spirit of attack, born of a brave heart."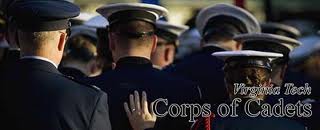 Just thought an organization whose webpage logo states "We who came home must never forget those who could not" might like to know about Cadet Matthew Joseph La Porte.
Leave a Reply