May.28.2012
5:42 pm
by Ed Beakley
With Max Carey
Please note that I have opened a second website for aviation stories. I hope you will visit RememberedSky.com. The link is to Remembered Sky's opening post.
The best definition I have ever heard of a vocation is that it's the place where your great joy meets the world's great need. For you to build that vocation will take both compassion and courage. There are infinite possibilities for you for joy, for service, to make a contribution, and we need all of you to find your vocation. To develop your joys, your passions, and to match them to the world's great needs.
Please continue reading.
It is traditional for commencement speakers to come and give advice. I have very little advice to give you. Instead, I would like to ask something of you. Let's decide that today will be both a day of celebration and a day that we embrace a challenge. Let's look back with pride at all that you have accomplished, and let's also look forward with confidence, knowing that you will go forward to use all of your talents and abilities, all of your creativity and energy to find a way to be of service to others. If you do that, life will not be easy, but you will have chosen for yourself a very meaningful adventure. Eric Greitens, U.S. Navy SEAL
(http://now.tufts.edu/commencement-address-eric-greitens)
Here on this blog, we have often discussed the the idea of intersections – ideas resulting from the coming together of education, experience, and interests not necessarily or obviously linked. Success in intersectional idea generation and in bringing those ideas to fruition is most often dependent upon breaking down barriers of association that would more than likely indicate a "non relationship" or at best limited context between or among fields.
In his recent Commencement address at Tufts University, Navy SEAL Eric Greitens defines an intersection easily bypassed in the search for success in a complex, global and messy economic world – the idea of service. The quest for success most often focuses on attainment of money, power and fame – for many, but fortunately not for all. Here on Memorial Day we honor those who matched their talent with the need to sustain a country, flawed as it may be, founded on the idea of freedom. We focus and honor those for which service for the country and for their fellow warriors cost them all.
Remembrance days can be illustrated by stories of war and sacrifice, of great and decisive battles, or of the bravery of whole units who "stood fast" in the face of a massive threat, or most certainly by the above and beyondcourage of a single warrior who determined "this will not be allowed on my watch." Most often that act is not so much in context of winning a battle, but rather in giving up of life to save one's comrades. But memory of all can also be elicited by memory of one, one who chose to be there, to be with those, who like him most certainly loved country, but also resonated with those friends who liked being around others who understood the idea of service at its deepest level, and gave it willingly, joyfully – for love of country most certainly, but also for love of the game. Smokey Tolbert was one of those. Smokey was my squadron mate and my great friend. He died over North Vietnam the sixth of November 1972.
"For love of the game" might seem an odd or even inappropriate usage for a day we honor our fallen comrades in arms, but for any who have followed this website over the years, you know I do not take days like Memorial Day, Independence Day or Veterans Day lightly. Service under fire is always about love of those "in the foxhole with you." "Love of the game" here reflects those relationships and that service to fellow warriors. I hope you will agree that this denotes and reflects most highly on the very heart of the serviceman when called "under the fire."
For Love of the Gameis a movie about an aging major league pitcher coming back from injury, played by Kevin Costner, centering on the attempt to pitch a perfect game in his last game. Nothing is on the line save his pride, his memories, and coming to grips with his life. The movie played on one of the old movie channels a few days ago and for seemingly inexplicable reasons, I was suddenly thinking of Smokey.
Smokey had been a Blue Angel solo pilot but was diagnosed with TB. The medication prevented his continuance doing something he most obviously loved and had generated recognition that he was one of the best-of-the-best. The diagnosis proved wrong, but Smokey left the Navy and went to fly for the airlines. He came back in – I would submit for love of the game and the people who "played it." That's who he was, and that's who they were – love of the game, love of the people who loved to fly, people who offered up their lives. Had fun they did, but they knew the possibilities flying off of aircraft carriers day and night.
Smokey could have been the poster child for the story of the Army Delta Force operative who, when asked why he didn't transfer – given that he really feared heights and hated jumping out of airplanes (a very specific Delta requirement) – to another unit where parachute qualification wasn't required, answered – as would have been Smokey's and a lot of us – quote, I just like being around the kind of guy who likes that kinda thing, unquote.
As related in the previous post, Al Nichols was shot down in May. Smokey came out as Al's replacement- specifically requested by our Executive Officer/soon to be Commanding Officer Commander Lew Chatham. They were both former Blue Angels and had been to war together previously in A-4 Skyhawks. I was the first VA-56 Champ to meet him in the Cubi Point Officers Club when I came in to to Cubi to ferry an aircraft back out to USS Midway. It was one of those meetings in which you know immediately, "this guy is gonna be my Pal." The Champs of VA-56 did indeed love Smokey and he loved them back. No better man to fly with, no better friend to belt back a few and "even the strain," no better comrade when visiting the gaming tables at Olongapo casinos, no better friend, period. In his less than 5 months with the Champs, I flew with him multiple times and a strong friendship emerged. We had some big ideas for when we returned stateside.
Smokey was shot down on July 23rd but ejected and survived. He was injured during the ejection and grounded for awhile. Not flying drove him nuts. He fought back and recovered to fly again but then was lost to us all on 6 November 1972. With all due respect to his parents and his ancestry, Lieutenant Commander Clarence Orfield Tolbert was no "Clarence Orfield." To his squadron mates he was "Smokey" and he epitomised that name in every way, on every level one can imagine. He was a Naval Academy graduate, Blue Angel #6 – a solo pilot, and a Navy "attack pilot," what in today's terms is referred to as a strike fighter or just fighter pilot. He embodied what one legendary World War II Ace termed "the spirit of attack born in a brave heart." He was my friend. I miss what was and what might have been. On Memorial Day 2012, Smokey I remember you and I honor all through you.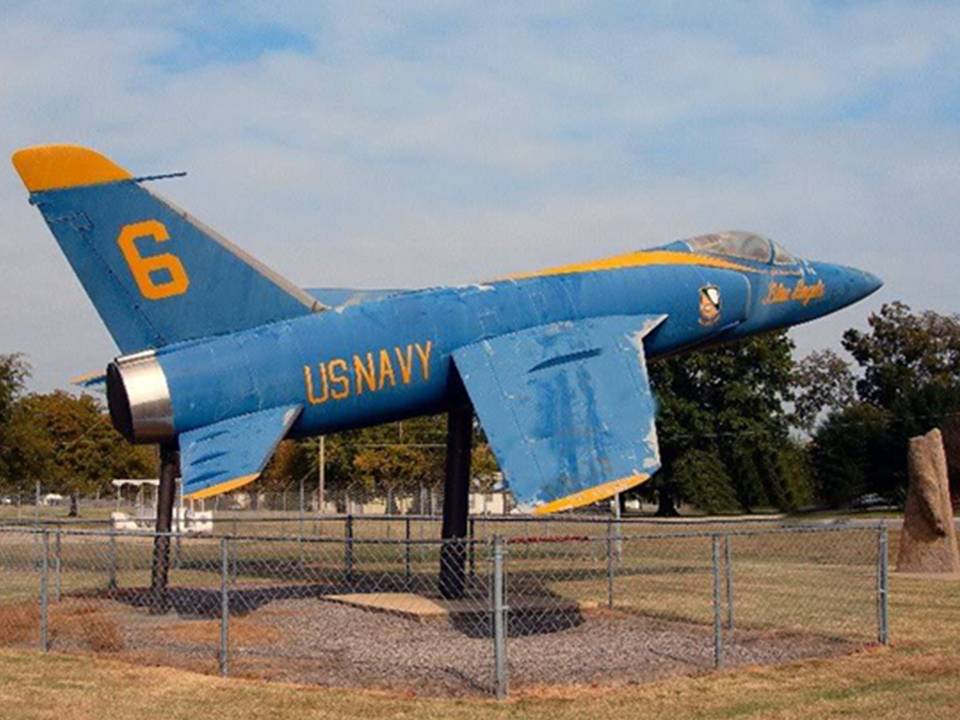 Blue Angel #6 F-11 Tiger at Murray State College, Tishomingo Oklahoma, Smokey's hometown
For love of the game
Fly Navy, the BEST Always Have.
As you reflect on this Memorial Day, I urge you to click the link below to hear an eulogy to Smokey, read into the Congressional Record by another of my VA-56 pals, and another of Smokey's great friends, Max Carey.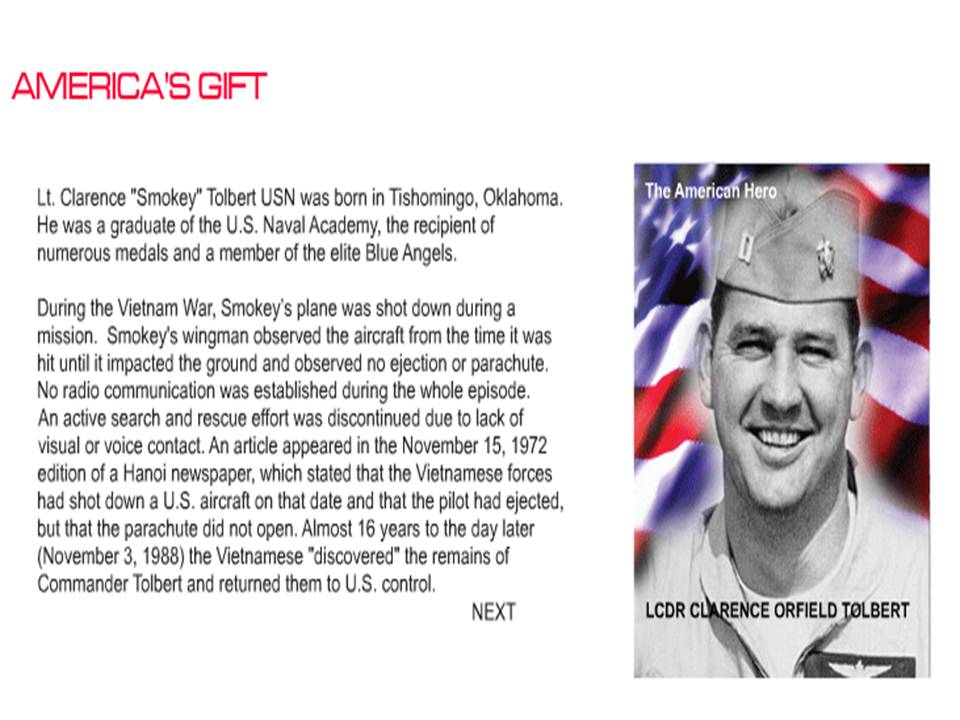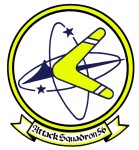 Filed in Essays,Fly Navy-100 Years,War and Remembrance | Comments Off