Jan.23.2010
9:42 pm
by Ed Beakley
Haiti – Essence of Decision – Operation Unified Response

In attempt to establish a framework for discussion of the many facets of the Haiti disaster, and as a precursor  to addressing the question – What kind of a community or organization –or indeed, group of organizations – can survive and thrive in unconventional, uncertain and severe crisis environments? - multiple articles from varying perspectives on Operation Unified Response  are being posted on  DaVinci's Horse,  the Facebook Page.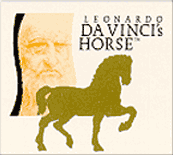 Note:

You do not have to be a Facebook Member to view the page and follow the links to articles.Facebook may present an interim page with requirement to click

 Continue

.  To go to DvH , after following a link click the

page tab

rather than using the

back arrow

.
Filed in Announcements | Comments Off